Since 2015, we have partnered government, Civil Society and Corporate institutions annually to create awareness on the responsible and safe use of the Internet and also create dialogic policy spaces for discussions on Internet safety among stakeholders under the INHOPE/INSAFE SID concept.
Safer Internet Day Africa #SIDAfrica because this continent has its unique culture and context when it comes to the conversation around responsible use of ICTs. Therefore, it will be appropriate to design an awareness creation to reflect and suit the continent's peculiar need.
In support of the Office of the eSafety Commissioner and other stakeholders to celebrate 2019 under the theme 'Together for a better Internet'.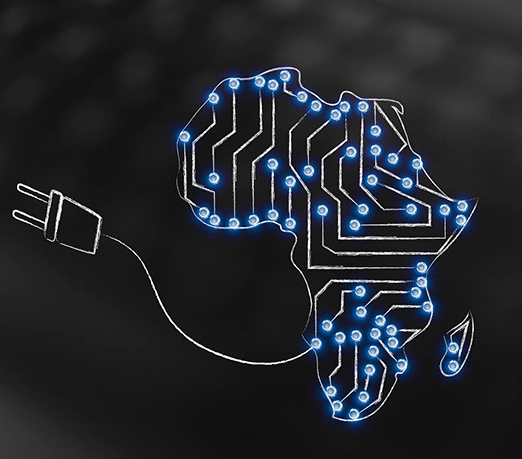 The call for African countries to join in the celebration is to encourage organizations in Africa working in the interest of children to encourage the responsible use of the Internet space.
In partnership with the Australians to in developing the critical skills required for navigating the online world. These skills take time to develop but they can help us in all areas of life- online and off. They are called the 4Rs…: RESPECT! RESPONSIBILITY! REASONING! RESILIENCE! all these combined to address the theme: TOGETHER FOR A BETTER INTERNET.
These skills take time to develop but they can help us in all areas of life- online and off.
These skills can be referred to as the Rs

Respect
Do you treat other people (it could be yourself) the way will like to be treated?

Responsibility
Could I be accountable for my actions or could take a stand when I feel something is wrong?

Reasoning
How well do you question things that you come across online about other people or a situation you may be familiar with?

Resilience
How do you react when you face difficult situations online?
The day offers the opportunity to highlight positive uses of technology and to explore the role everybody play in helping to create a better and safer online community. It calls upon young people, parents, carers, teachers, social workers, law enforcement, companies, policymakers, and wider, to join together and help to create a better internet.
The aim of the Safer Internet Day Celebration is to create awareness on the Safe and responsible use of the Internet by all while we engage. Discuss the need for everybody's involvement in ensuring that the space is being used with mutual respect at the back of the mind of everyone. Make available to young people information on how to be good digital citizens in contributing to #Agenda2040 (An Africa Fit For Children) ,#Agenda2063 (The Africa We want) and #Agenda2030.
This website aims to educate, share information and raise awareness of Safer Internet Day 2019 and the fact that it's happening as #SIDAfrica